In 2020, IBM CIO launched a new, best-in-class, and completely overhauled Linux@IBM program, with support for the latest version of Red Hat Enterprise Linux, full-service help desk support, and a simplified provisioning experience.

Linux@IBM
Role: Animation + Storyboarding
–
After Effects
Illustrator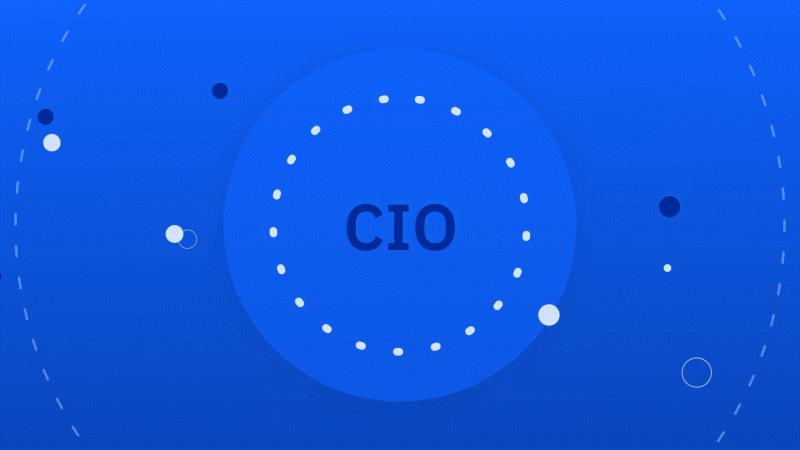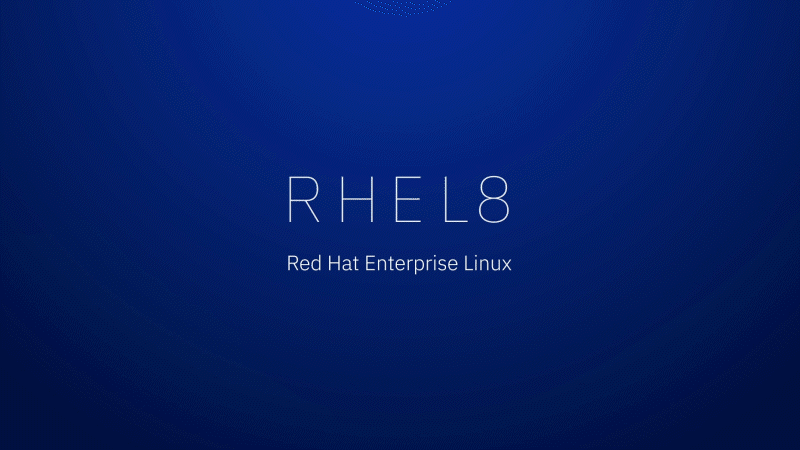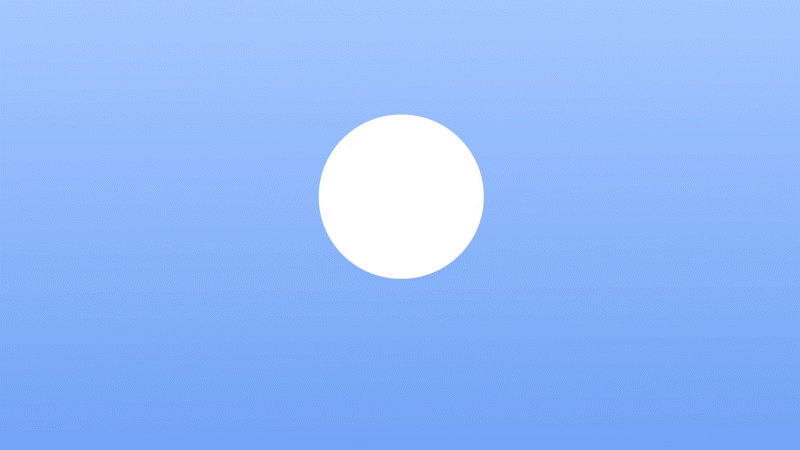 Early storyboard concepts –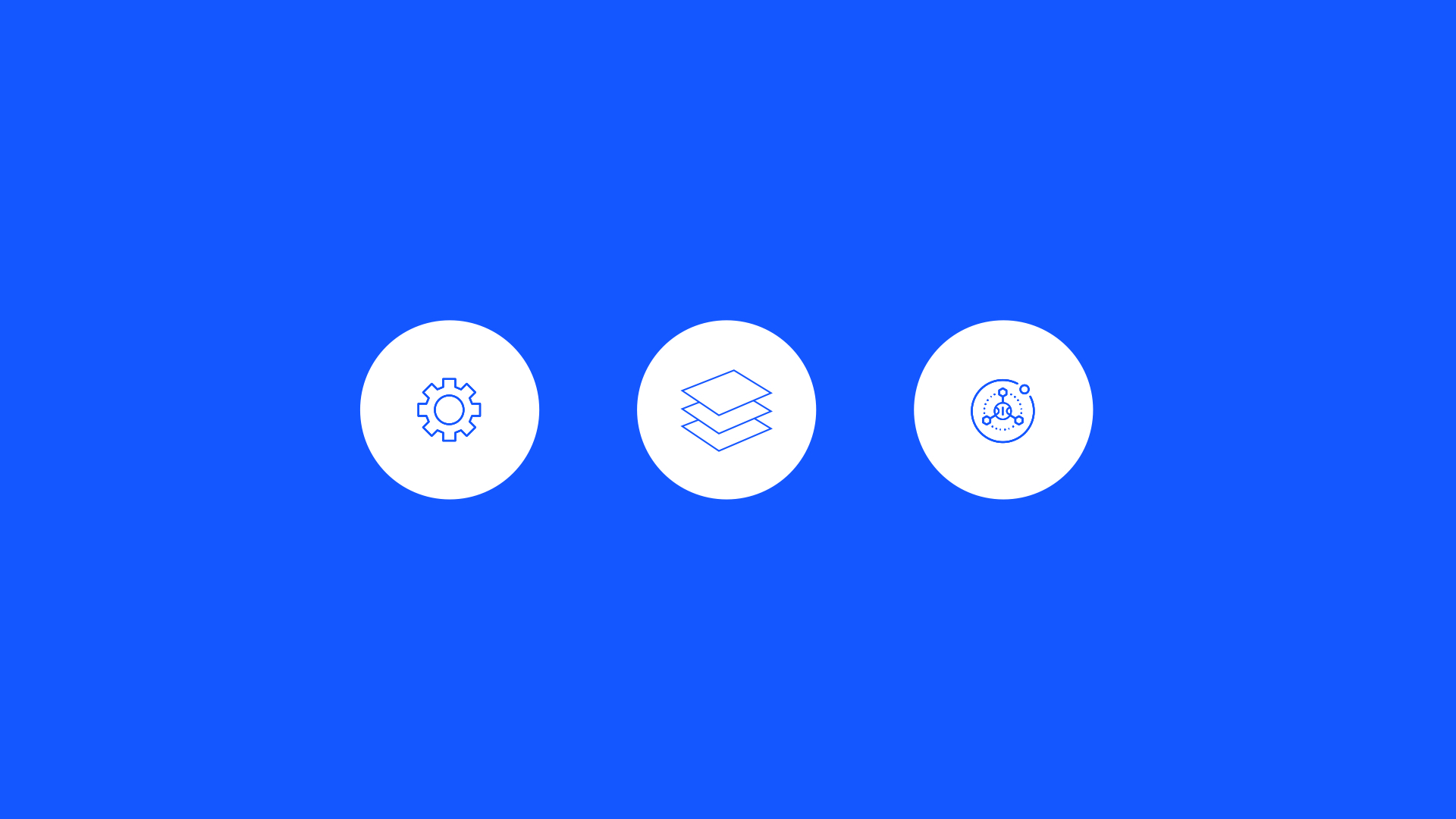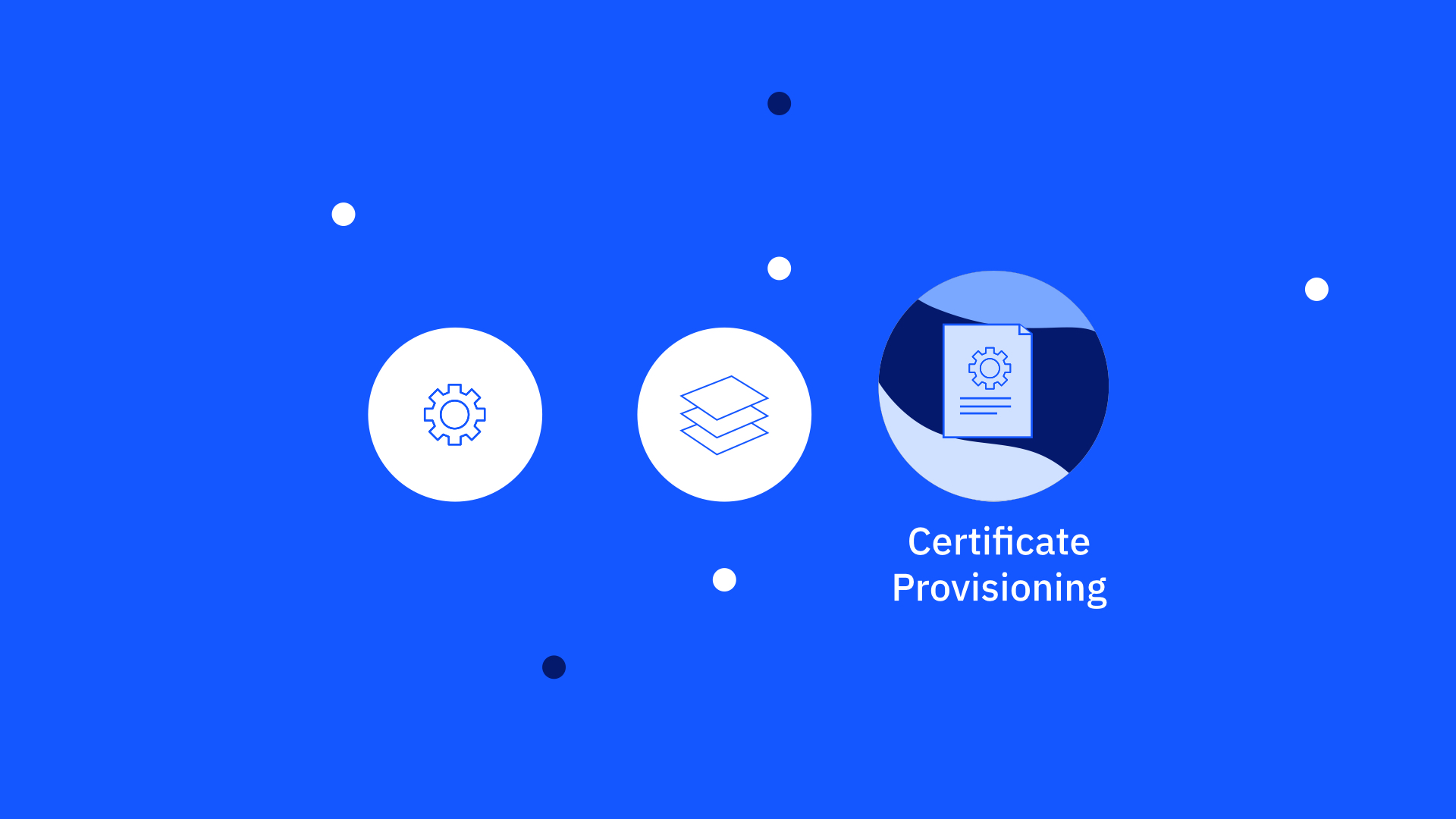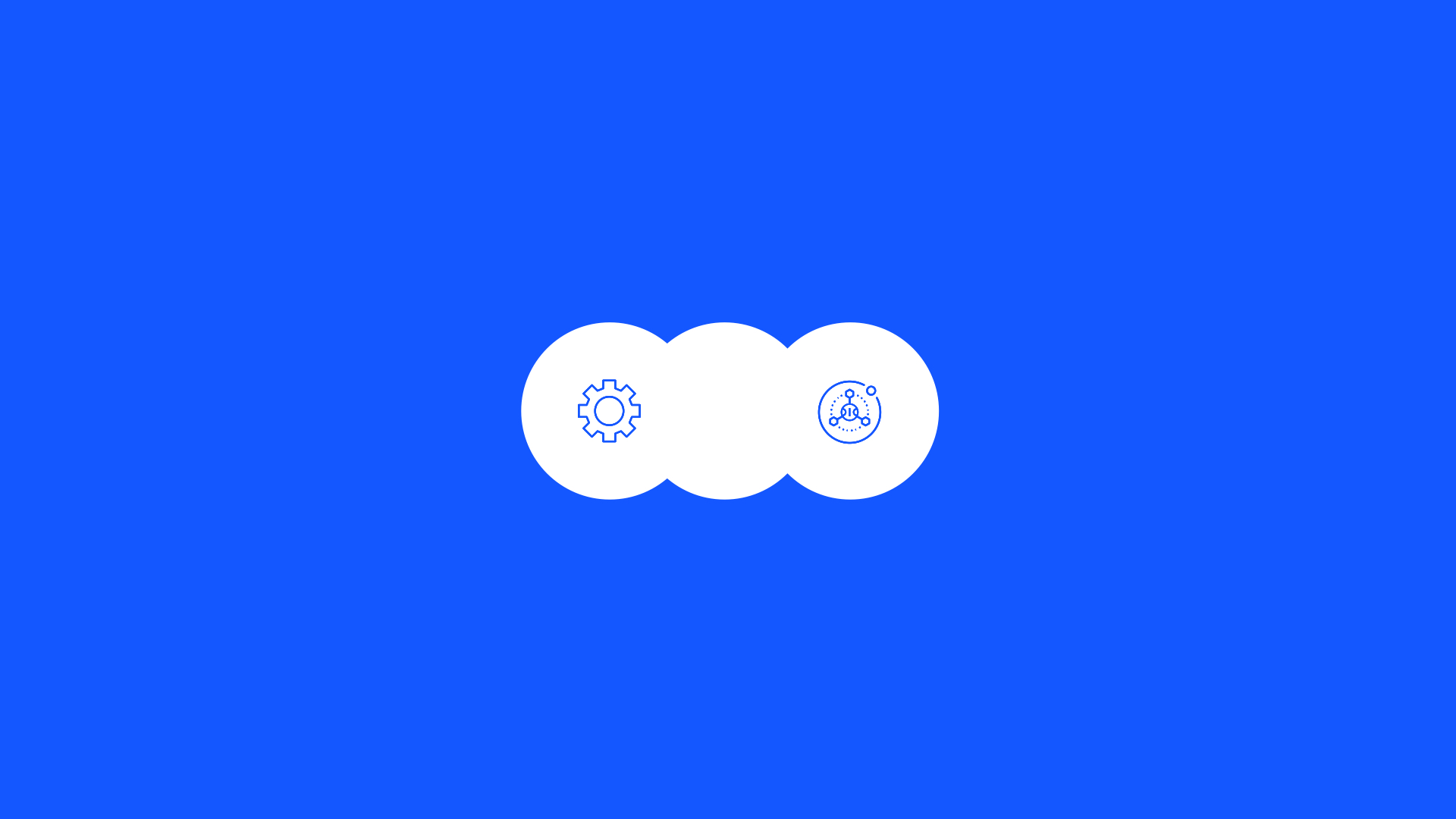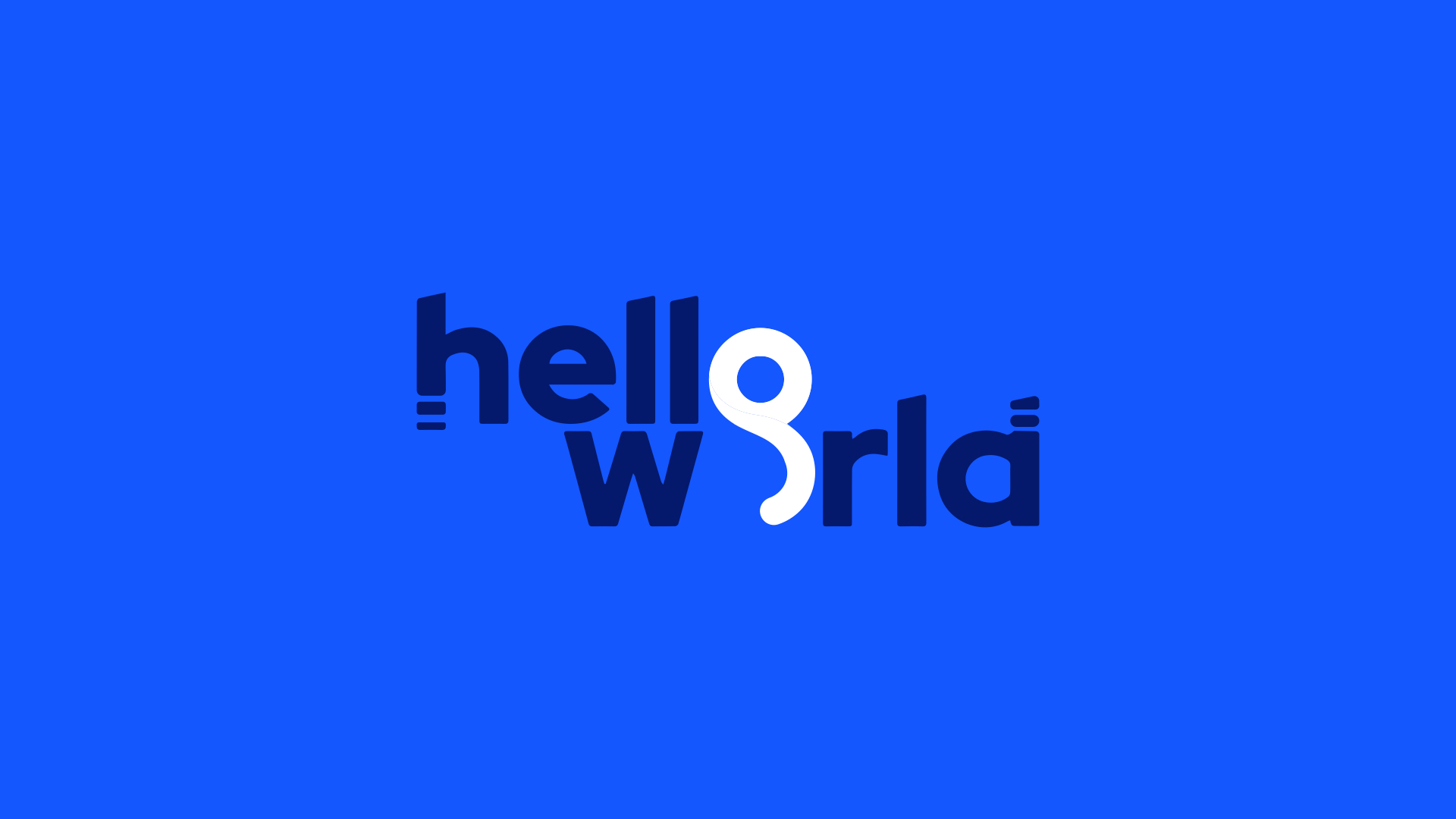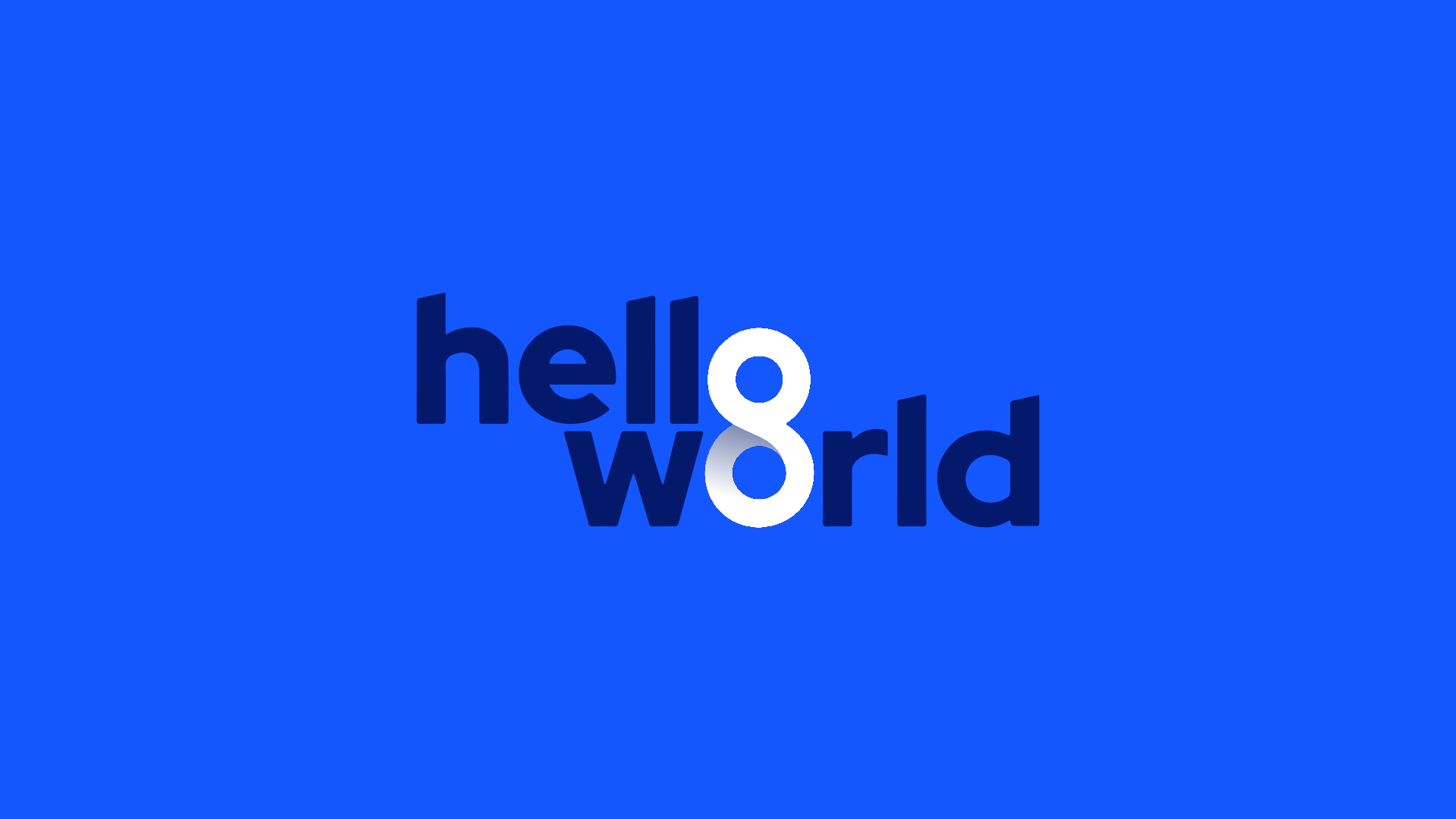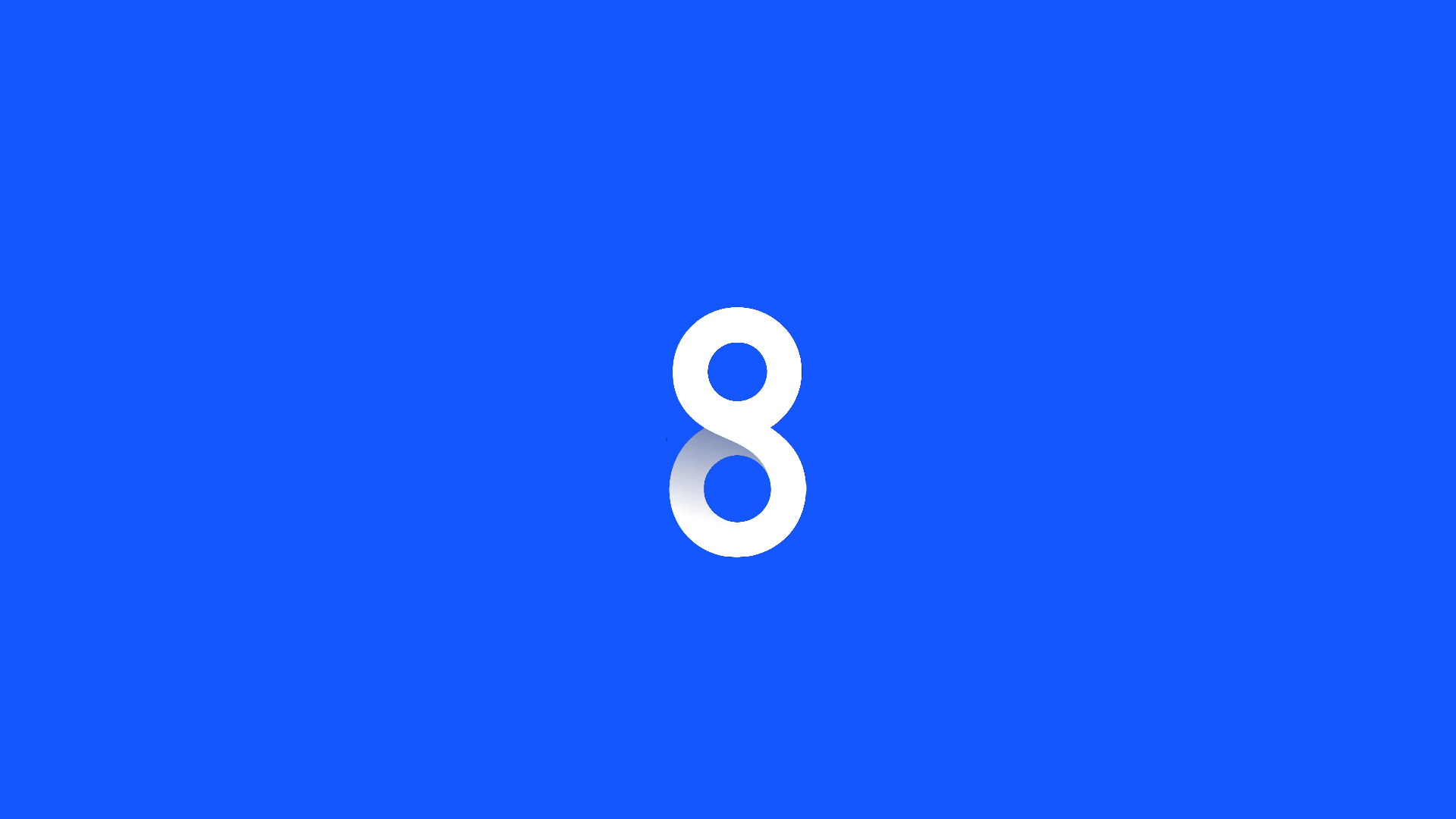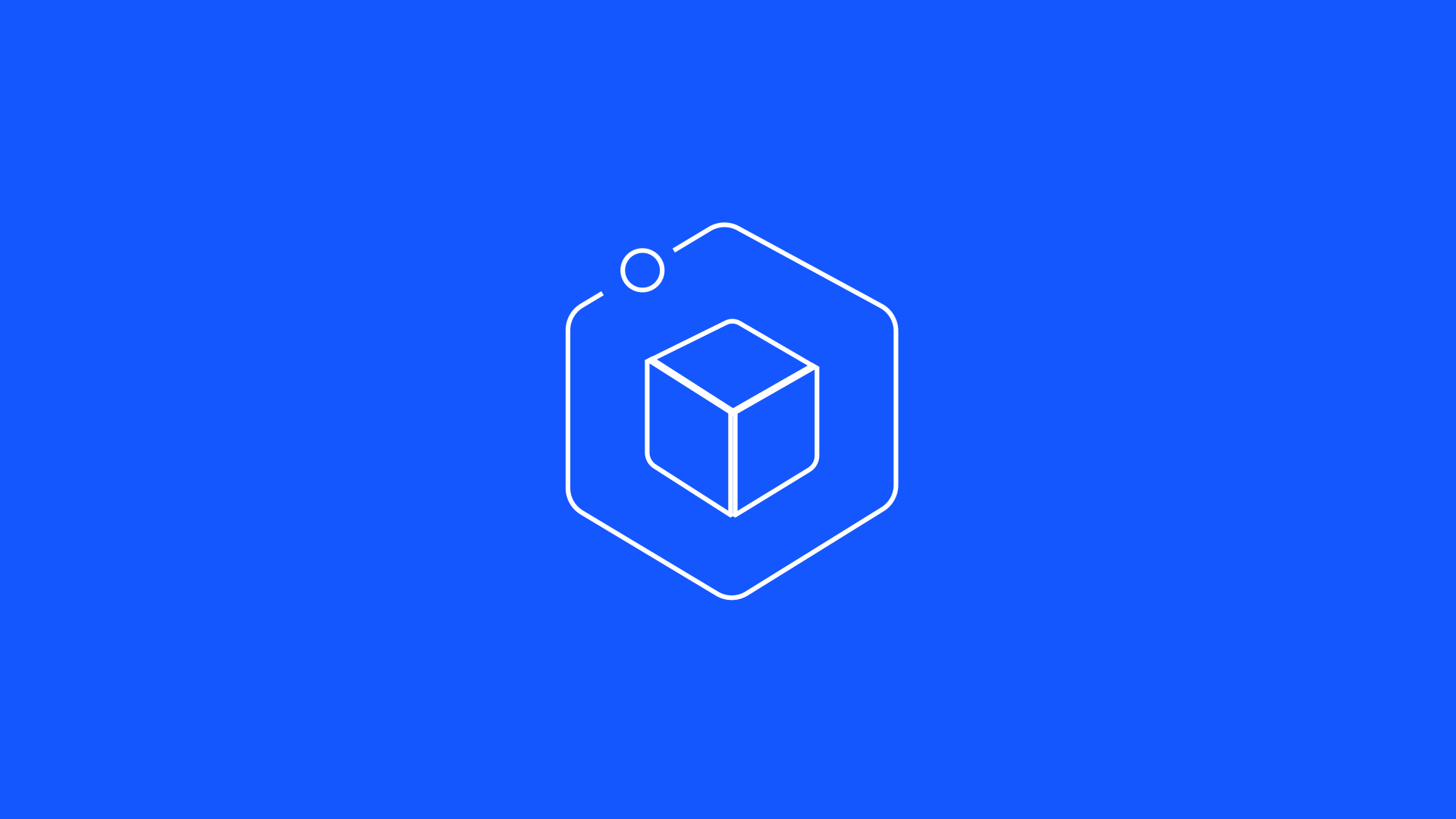 In the third installment of Architectural Review's campaign, Peter Buchanan introduces Integral Theory, which establishes a new framework for the design of twenty-first century buildings and cities.

Prominent architect, James Wines, has been considered an Integral thinker due to his inclusivity of multiple viewpoints within his work since the 1970s. This book is meant to bring to light Wines' thoughts on integral theory and the information behind this new and complex notion.

The Big Rethink: Integral Theory
Typography III with
Eric Wrenn
Pratt Institute
–
InDesign
Illustrator
What is Integral Theory?

Integral theory is a way of knowing that helps foster the recognition that disparate aspects of reality—such as biological constitution, cultural world-views, felt-sense of selfhood, and social systems—are all critically important to any knowledge quest. Integral theory provides an "all quadrants, all levels" (K. Wilber, 2006, p. 26) metatheoretical framework that simultaneously honors the important contributions of a broad spectrum of epistemological outlooks while also acknowledging the parochial limits and misconceptions of those perspectives. In other words, integral theory affords a perspective that allows counselors to situate diverse knowledge approaches in such a way that they synergistically complement, rather than contradict, one another.

I chose to marry integral theory with the work of James Wines of,
SITE
(Sculpture In The Environment). James Wines is an architect associated with environmental design. When starting a project, Wines considers all aspects of the design: the materials, the social economic status of the surrounding area, the social impact the structure will have, etc. The design must benefit all of these components in order to be a succesful design.
James Wines follows integral theory, by honoring multiple levels of considerations for his designs.
Process
Details
Inspiration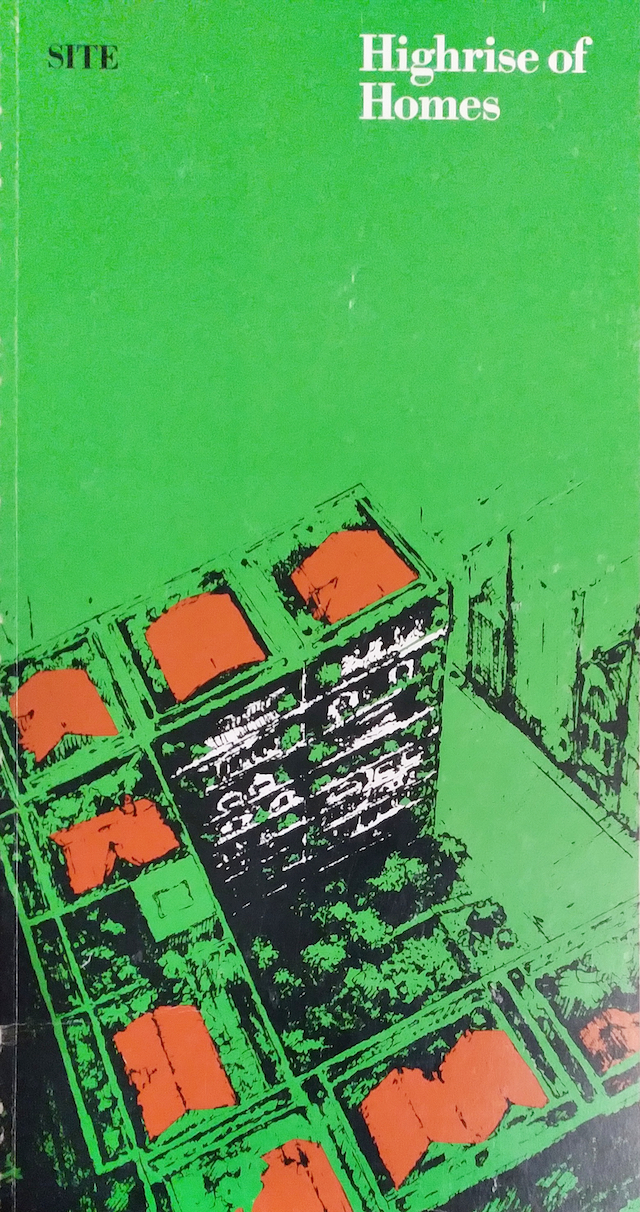 My books dimensions are based off the dimensions of, Highrise of Homes.



The physical inspiration for this book was SITE's book, Highrise of Homes, 1982. Designed in the early 1980s with the goal of actually being built, the highrise featured an open structural frame filled with single-family houses, a collision the city and suburbia. Wines described the Highrise of Homes project as a "vertical community" to "accommodate people's conflicting desires to enjoy the cultural advantages of an urban center, without sacrificing the private home identity and garden space associated with suburbia." The plan calls for a steel-and-concrete, eight-to-ten-story, U-shaped building frame erected in a densely populated urban area. The developer would sell lots within this frame, each lot the site for a house and garden in a style chosen by the purchaser. The result would be a distinct villagelike community on each floor, with interior streets. A central mechanical core would serve these homes and gardens, while shops, offices, and other facilities on the ground and middle floors would provide for the residents' needs.


Whereas urban skyscrapers are normally made up of identical, stacked, boxlike units, the Highrise of Homes would allow flexibility and individual choice. The wide variety of house styles, gardens, hedges, and fences described in this intricate rendering provides a sense of the personal identity and human connection that are generally erased by the austere and repetitive elements of architectural formalism. Placing the sociological and psychological needs of the inhabitant over the aesthetic sensibilities of the architect, Wines produces a merge of suburb and city, a collage of architectures collectively created by its inhabitants and by the art of chance. Developers considered Battery Park City, New York, as a possible location for the project, but it was never built. (

MoMa

)
From May to August 2018 I was invited to intern with Apple, and assist in designing a new digital experience for
Today at Apple
. The new release included sessions in three new and expanded formats —
Skills, Walks and Labs
— which offer hands-on group sessions focused on photography, video, music, coding, app development, art and design and more.
With the help of various designers, art directors, producers, developers, copywriters and many more, the team and I were able to help deliver a thorough, detail-oriented, and beautiful experience to inspire people to learn and create.
Today at Apple
Interaction Design Intern, 2018
Role: Design, preparing designs for hand-off
Process
Daily design meetings were held to review all breakpoints to ensure consistency was met throughout the entire project.
Daybook is a combination of technologies that present a unique tactile approach to a digital product in the psychotherapy world.

The Day Pen and the Day Book, are products that allow journalers to experience the delight of handwritten notes, while enjoying the effortless in-app tracking of their mental health journey.


Daypen Series
Pratt Institute 2019

Role: Creative direction, design, 3D, UX design
–
Sketch
Cinema 4D
Photoshop
Illustrator

Daypen

The Daypen is a product that records your writing into the Daypen app. It features Touch ID and pressure point technology.
Daybook Journal

In addition to the experience of the pen and app, I wanted to further push the tactile experience I had aimed for. I created a physical journal to branch off of the initial product, where users can put their Daypen to use.
User Journey

With this project, I chose to dive into research ing the most effective flow for this product. I worked out the navigation structure to streamline the users' ability to find and customize products.
Music

Throughout your journaling process, the AI of the Daypen picks up on the words written in your journal. Using these words, Daypen is able to determine what music will best fit your mood. Once you're done journaling, enjoy a curated playlist of music to help uplift you.

Journal

In addition to the experience of the pen and app, I wanted to further push the tactile experience I had aimed for. I created a physical journal to branch off of the initial product, where users can put their Daypen to use.

User Journey

The user journey explores the various ways users may navigate the app with their product. They can explore their journaling history, set up playlists and log additional thoughts into the app itself.

Click to expand image ︎︎︎
The evolution of typography and technology have gone hand-in-hand since the inception of both. As ancient Egyptians learned to communicate and keep records, their tools for communicating developed as well. This same union can be observed all over the world, in all languages throughout all time periods.

The publication, Signature, has highlighted Typographers, Typefaces, printing methods and studios and artists of the early twentieth-century. It began in the 1930's and ran until the 1950s, but from 1940-1946, production was halted due to WWII. I specifically chose to focus on the 1946 New Series 1 from Signature because I was fascinated in the way the design world and thinking was impacted by high political change and turmoil in Europe.


Signature: A Quadrimestrial of Typography and Graphic Arts
Role: Creative direction, design, research
–
InDesign
Illustrator



Bringing this 1946 concept to the digital age –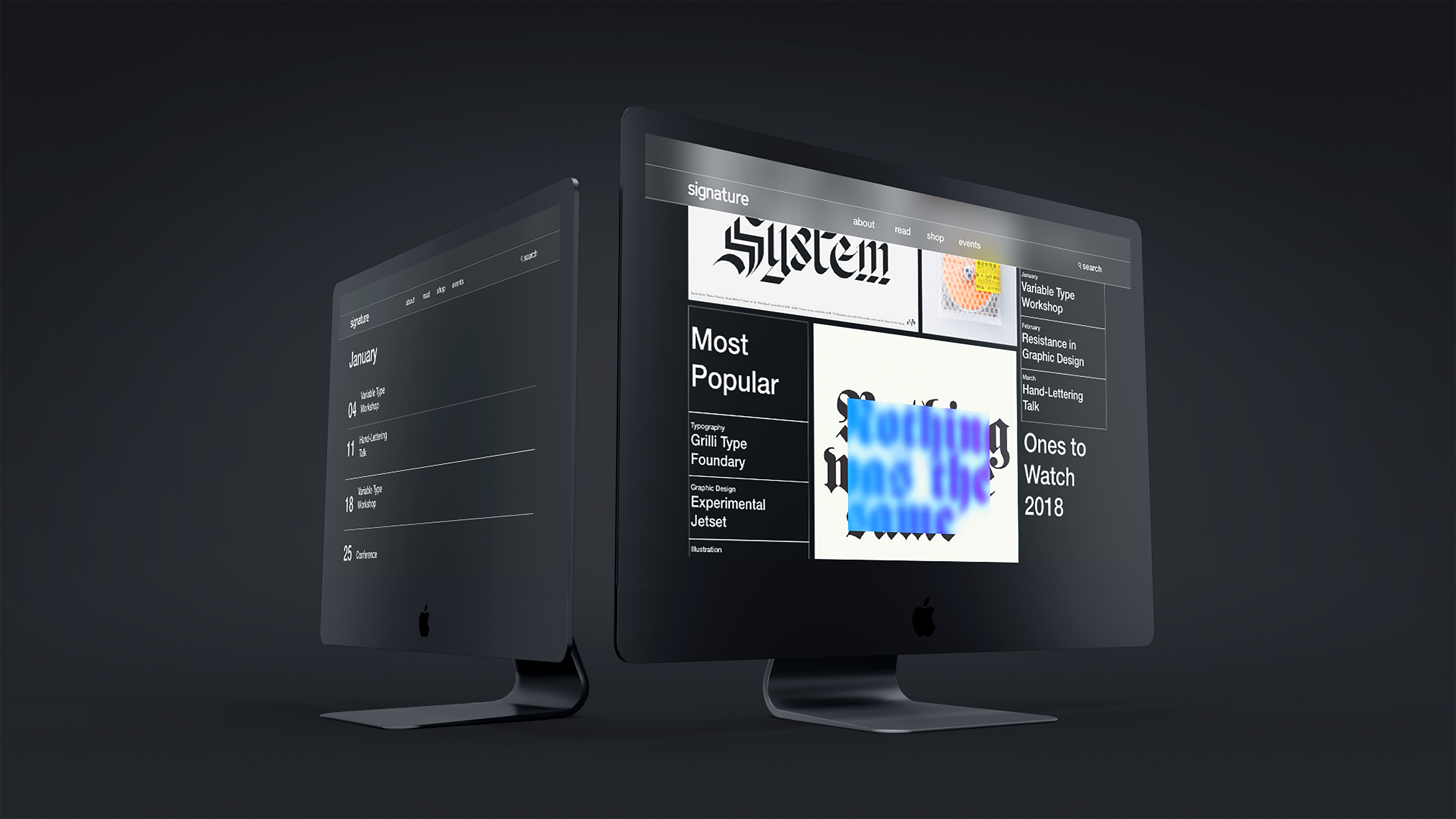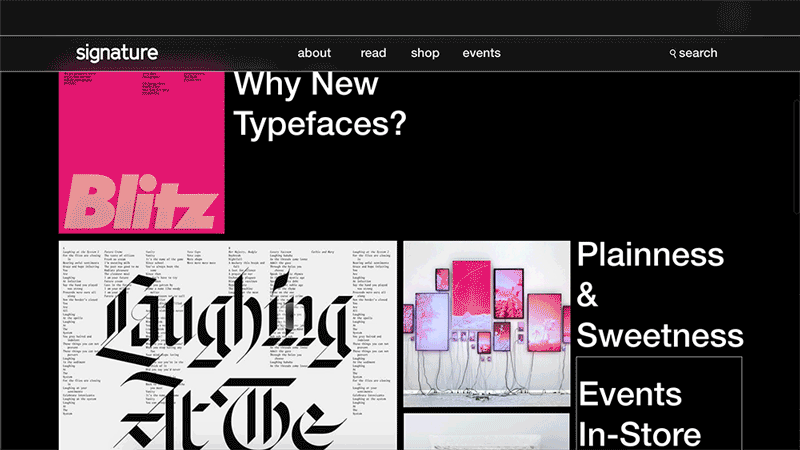 Inspiration
Photographs taken of the original Signature: New Series 1 publication – MoMa Library
"Since the invention of the movable type by Johannes Gutenberg in the 15th century, there have been significant developments in the field of typography. Typography which was once used to stamp royal currency and seals has now turned out to be one of the most crucial elements for intricate works of design.
Thanks to technology, the introduction of Font API's has led to the rediscovery of how well fonts can be displayed on mobile devices for enhanced user experience. During every stage of the development of typography, technology has certainly played a huge role towards its betterment and acceptability among the viewers as well as users."


The Significance of Technology in the Evolution of Typography by Sarbani Sen