PREVIOUSLY ↴
Apple
Barneys NY
Vice
NBC
VISUAL DESIGNER
UI/UX
PRATT INSTITUTE
BFA 2019 —
Communications Design
︎
Interface, Responsive Web
2018 –– 08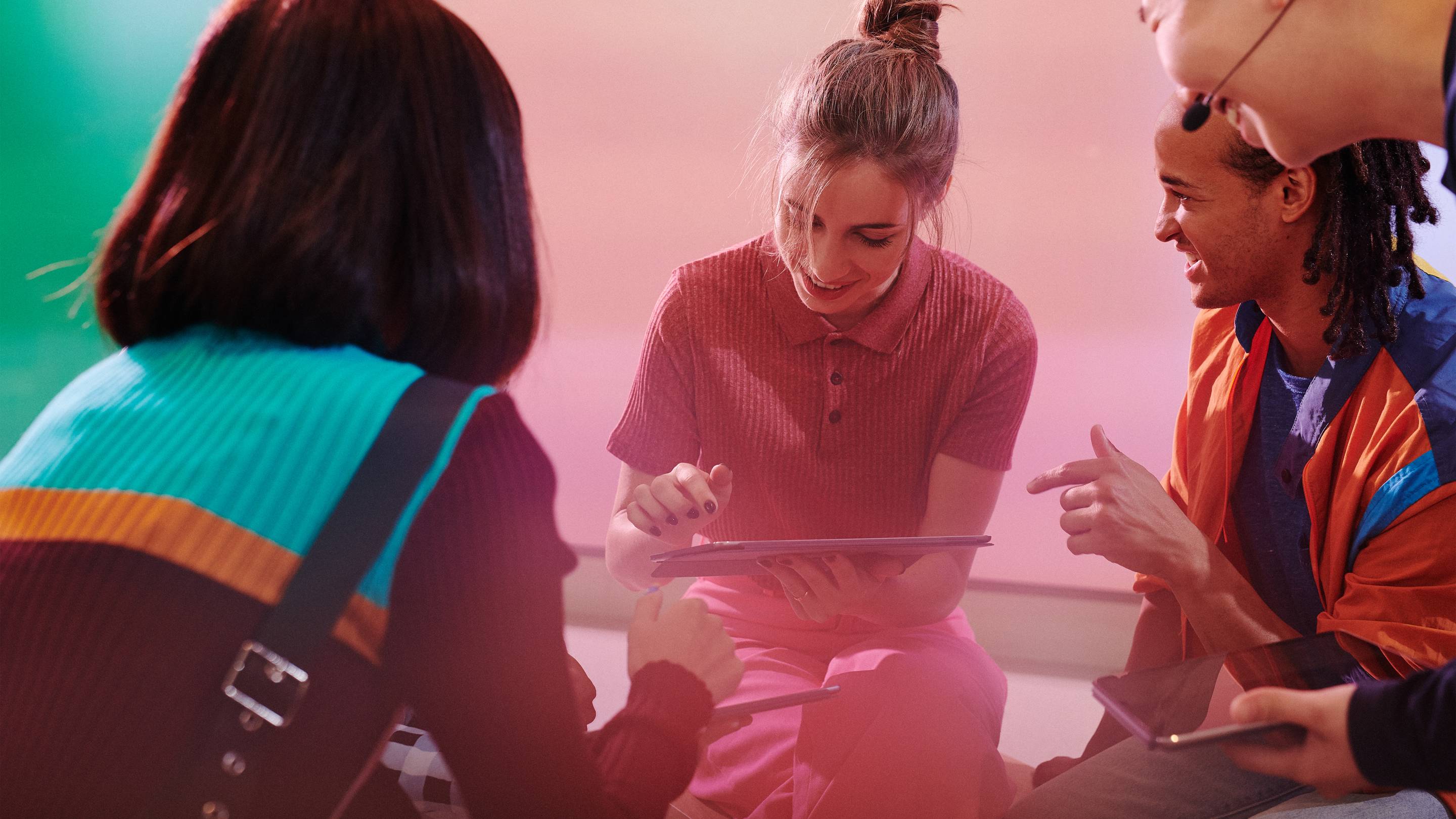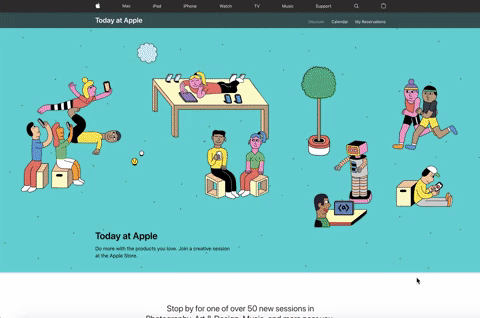 During the Summer of 2018, I had the pleasure of interning for Apple in Cupertino, California. While there, I was working with the Interactive Design Team in Apple's creative group, Marcom.
From May to August, I was invited to assist in designing a new digital experience for Today at Apple. The new release included sessions in three new and expanded formats —
Skills, Walks and Labs
— which offer hands-on group sessions focused on photography, video, music, coding, app development, art and design and more.
With the help of various designers, art directors, producers, developers, copywriters and many more, my team and I were able to help deliver a thorough, detail oriented and beautiful experience to inspire people to learn and create.
Can be seen at
apple.com/today
Sketch, Photoshop
Signature Magazine
Print, Web Design
2018 –– 08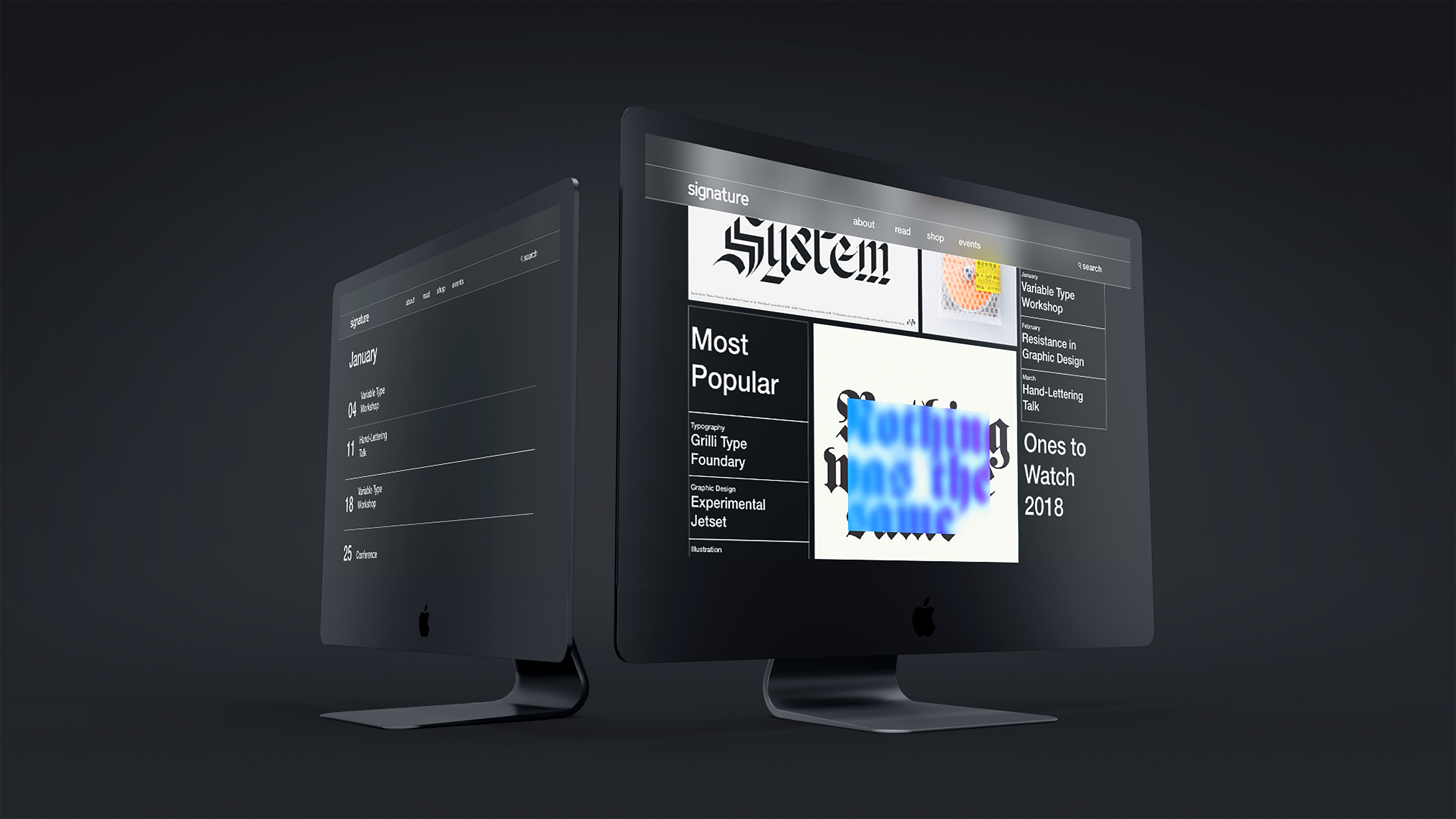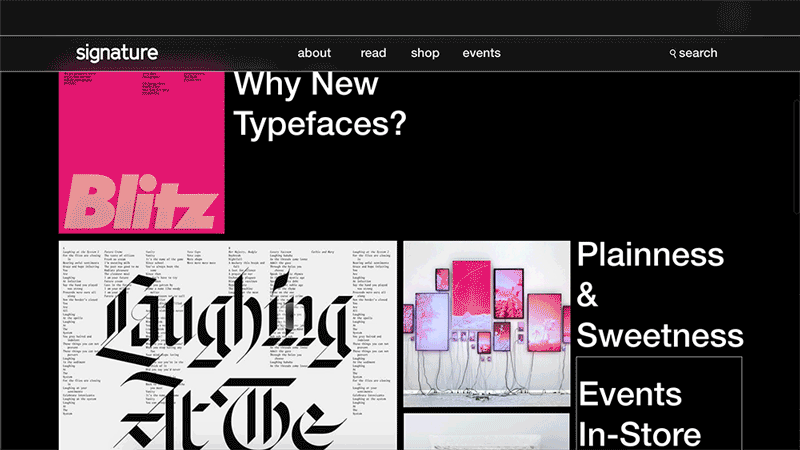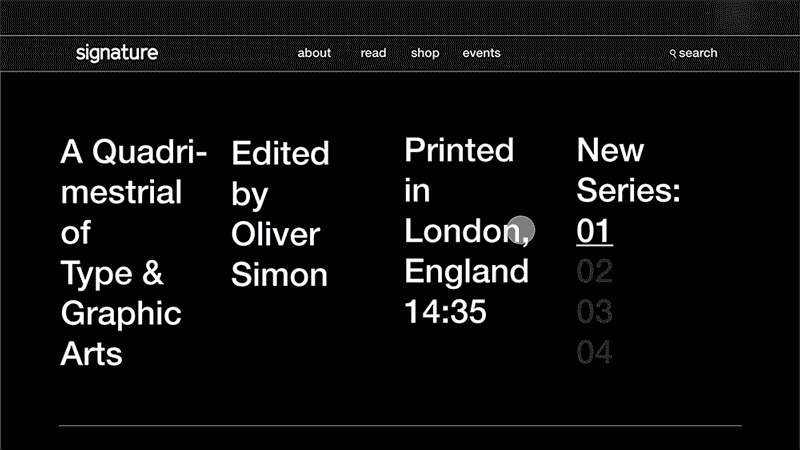 The evolution of typography and technology have gone hand-in-hand since the inception of both. As ancient Egyptians learned to communicate and keep records, their tools for communicating developed as well. This same union can be observed all over the world, in all languages throughout all time periods.
The publication,
Signature
, has highlighted Typographers, Typefaces, printing methods and studios and artists of the early twentieth-century. It began in the 1930's and ran until the 1950s, but from 1940-1946, production was halted due to WWII.
I specifically chose to focus on the 1946 New Series 1 from
Signature
because I was fascinated in the way the design world and thinking was impacted by high political change and turmoil in Europe.
Sketch, Adobe XD
Kaliä
Packaging, Responsive Web
2017 –– 05
"For the free-spirited, environmentally friendly user looking to have fun and unwind with the perfect snack. When consumers enjoy Kalia's THC infused snacks like popcorn, salt water taffy and more – they enter a world of colorful relaxation through ready-made edibles. By enjoying Kalia, and not smoking, you're eliminating Carbon Dioxide emissions and enjoying more of your time."
A responsive web experience in response to a brand that I designed.
Sketch, Illustrator, Photoshop
Futura Type Specimen
Print, Book Design
2017 –– 05
A coptic stitch hand-bound type Specimen book displaying the various ways to use the font Futura.
To display this font, I chose to redesign a selection of text from the book Kodaks and Kodak Supplies 1914. Eastman Kodak Company, commonly referred to as "Kodak", is an American technology company that produces imaging products with its historic basis on photography. To truly capture the essence of Kodak and photography, I chose to design my book to represent that energy.
InDesign, Illustrator, Plexiglass, Cardstock, Vellum, Reflective Vinyl