PREVIOUSLY ↴
Apple
Barneys NY
Vice
NBC
VISUAL DESIGNER
@ IBM
PRATT INSTITUTE
BFA 2019 —
Communications Design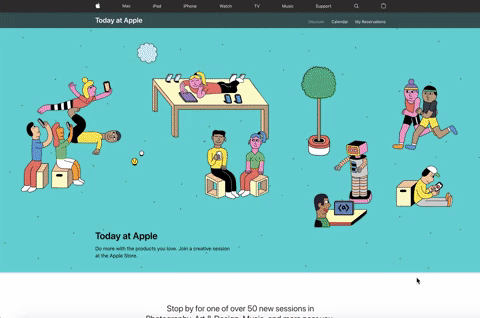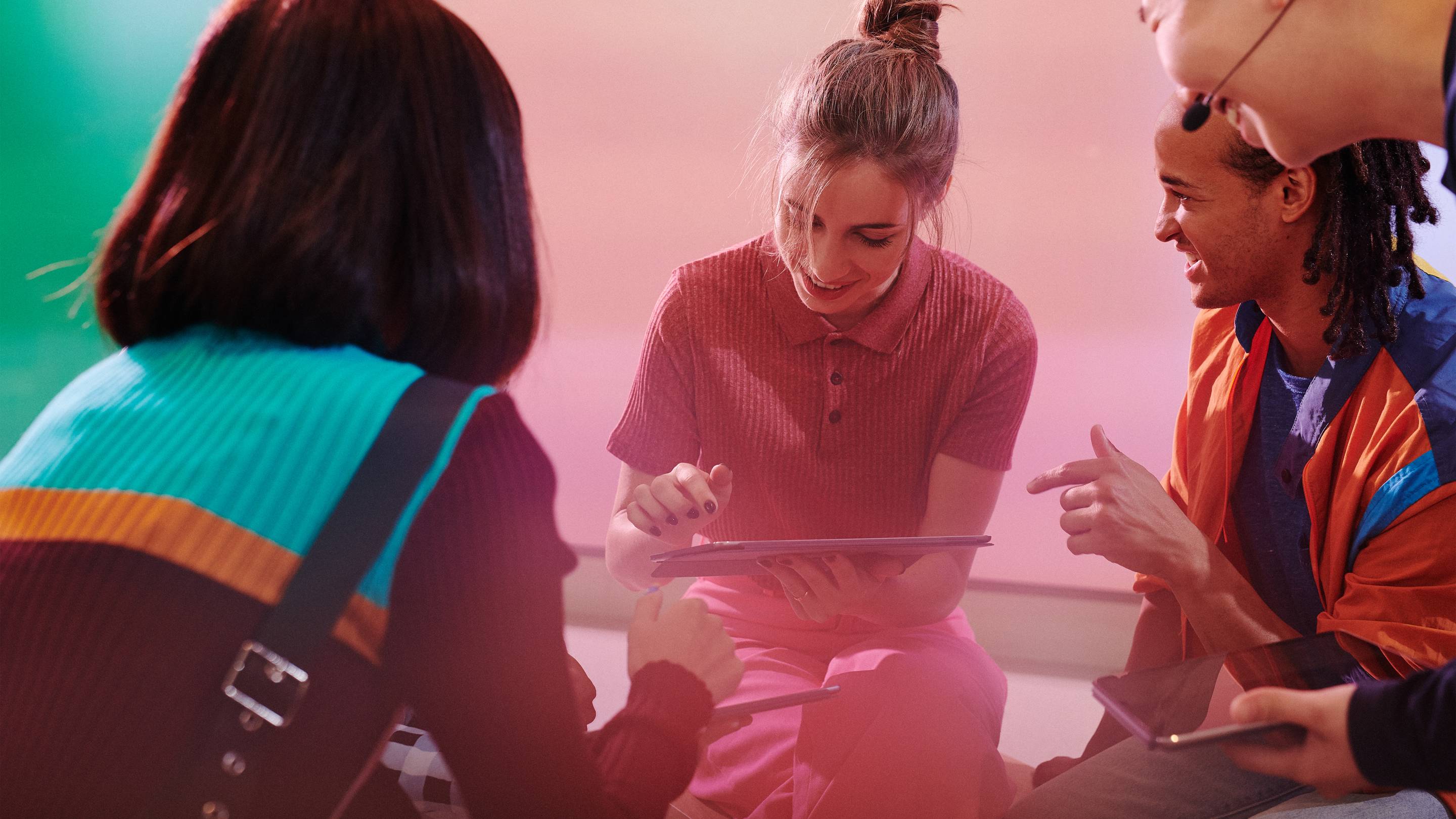 During the Summer of 2018, I had the pleasure of interning for Apple in Cupertino, California. While there, I was working with the Interactive Design Team in Apple's creative group, Marcom.
From May to August, I was invited to assist in designing a new digital experience for Today at Apple. The new release included sessions in three new and expanded formats —
Skills, Walks and Labs
— which offer hands-on group sessions focused on photography, video, music, coding, app development, art and design and more.
With the help of various designers, art directors, producers, developers, copywriters and many more, my team and I were able to help deliver a thorough, detail oriented and beautiful experience to inspire people to learn and create.
Sketch, Photoshop
Signature Magazine
Print, Web Design
2018 –– 08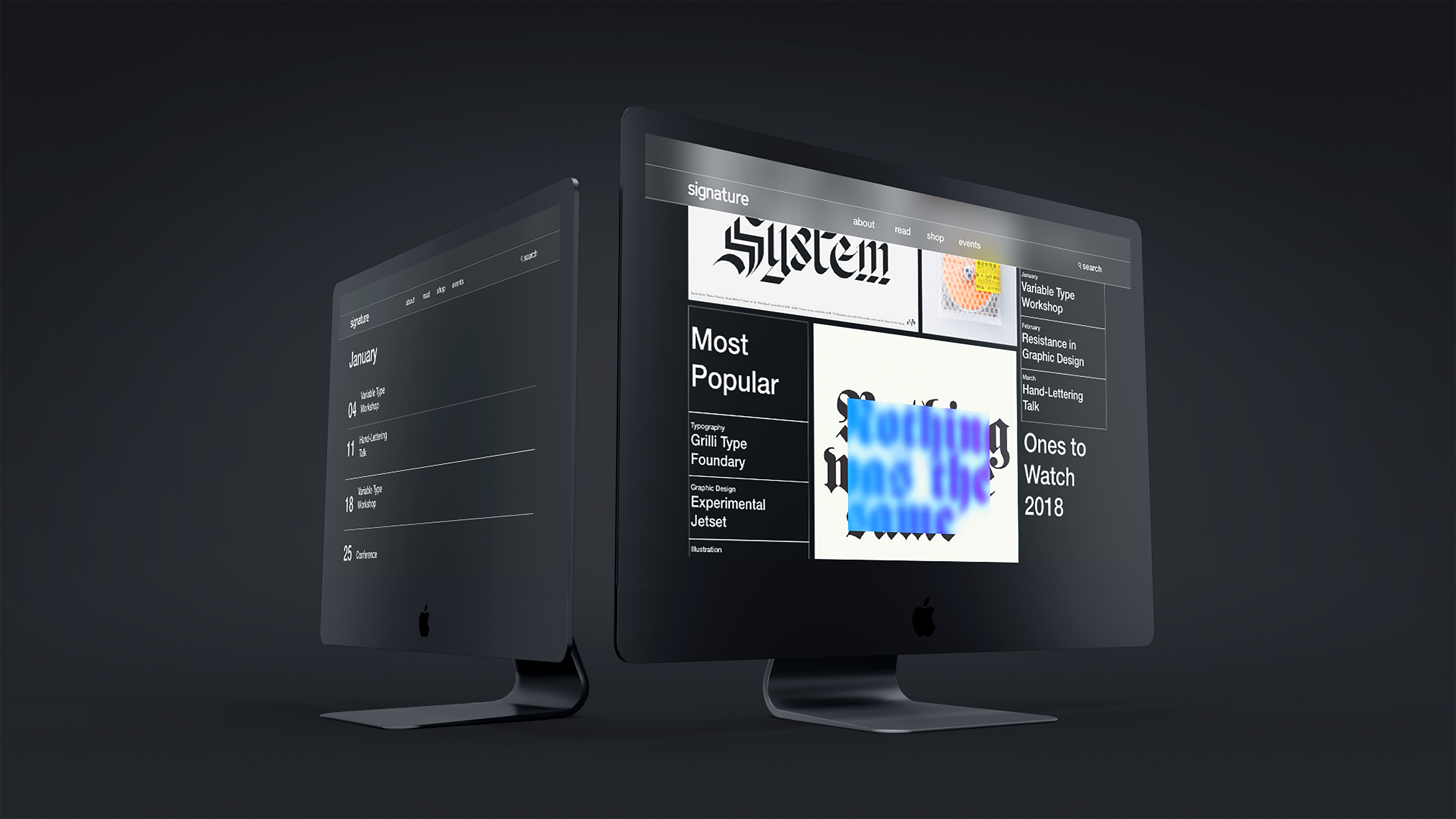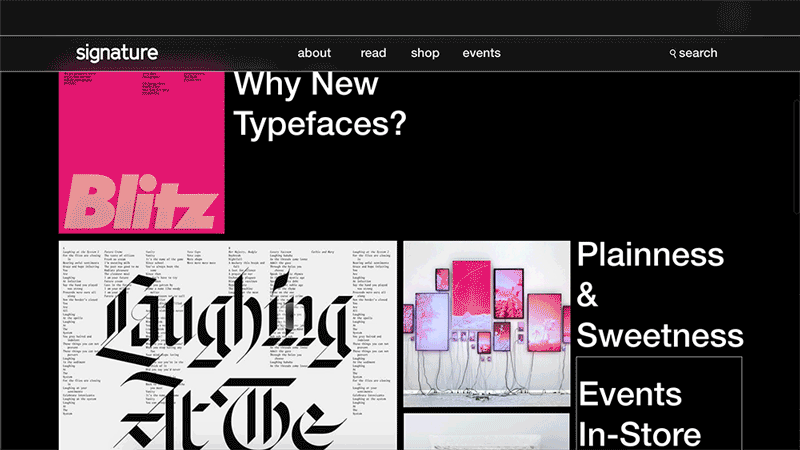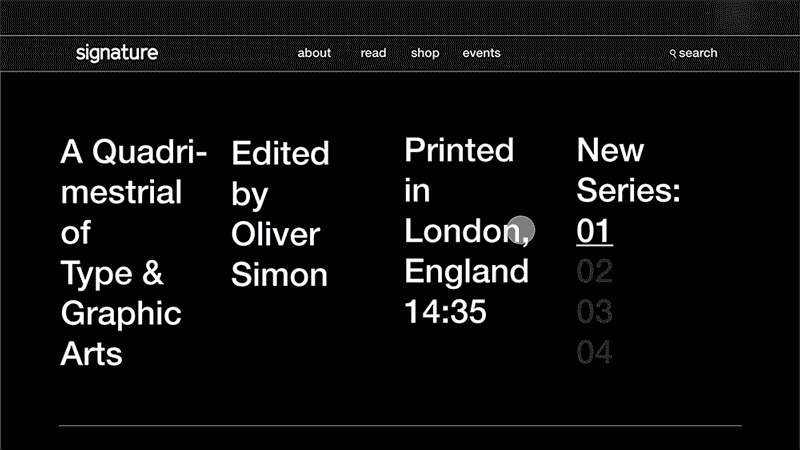 The evolution of typography and technology have gone hand-in-hand since the inception of both. As ancient Egyptians learned to communicate and keep records, their tools for communicating developed as well. This same union can be observed all over the world, in all languages throughout all time periods.
The publication,
Signature
, has highlighted Typographers, Typefaces, printing methods and studios and artists of the early twentieth-century. It began in the 1930's and ran until the 1950s, but from 1940-1946, production was halted due to WWII.
I specifically chose to focus on the 1946 New Series 1 from
Signature
because I was fascinated in the way the design world and thinking was impacted by high political change and turmoil in Europe.
Sketch, Adobe XD
Daybook Smartpen
UI/UX Design

By providing a unique tactile approach to a digital product in the psychotherapy world, DayBook Pen allows users to experience the delight of handwritten journaling, while enjoying the luxury of in-app tracking of their health.

In 2019, people are more disconnected than ever to their thoughts and senses. We are constantly wired into something digital that moves us away from our organic self. The mission of DayBook Pen is to bring back a rewarding sense of connection to our inner selves through handwritten notes and meditative music.

As advanced technologies improve and extend into multiple areas of our lives, we need to think more carefully about what it means to be human. At DayBook, we want users to feel and see progress, and to activate their senses to overcome.


Sketch, Figma
User Flows | UI Library
Sen –– S
EMDR Therapy - UI/UX Design
A disruptive, affordable mobile application for Eye Movement Desensitization and Reprocessing Therapy.
Trauma rewires your logical and emotional brain, therefore changing the chemical balances which then leads to PTSD and other emotional/physical symptoms. Trauma can take years to solve, and
EMDR and Cognitive Behavioral Therapy (CBT) are the top therapies for PTSD. Both are memory + external stimuli based.

The majority of trauma victims live in lower socioeconomic status', and as a result cannot afford proper healthcare. This trauma can impact their loved ones, creating a cycle of mentally ill nourished people.

As a result, concepting an affordable and accessible mobile app that delivers this therapy to people who need it most, is something important to me.


Sketch, Adobe XD, Figma
Three step onboarding process.